Welcome to the Bricklin International Owners Club Website!
---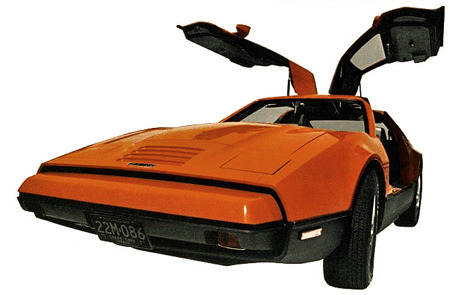 Bricklin International was formed in 1976 to bring together Bricklin enthusiasts around the world. Bricklin International is dedicated to the preservation of the SV1 and produces a quarterly newsmagazine, website, forum chat room and sponsors two national Bricklin meets per year.
The Brickline is the Bricklin International news magazine that is sent out to membership on a quarterly basis. It covers technical aspects of the SV1, new products, concourse judging, technical tips and members stories concerning the SV1. It is a wonderful magazine and has won the Golden Quill award for automotive excellence four years in a row.
Ownership of a Bricklin SV1 is not a prerequisite to join the club. We have quite a few members that are just enthusiastic SV1 admirers! Supporting the club is a way to gain a unique access to the world of the SV1. This access includes Bricklin classified ads, parts, and club know-how to keep the SV1 on the road. If you are not a member; Join today!
Join us in St. Louis August 2-5, 2023 for the Bricklin International Meet!
2023 Meet information and registration form